I have decide to create a resources page/tool I use page that you can always come to for all of your needs to learn what is needed in online business and escape the rat race life. (Inside you'll find the tools and sites you need to get your online business up and running). I'll add to it as I learn more, but you'll notice that in the future I will reference this page quite often. I recommend bookmarking it for your reference and convenience. Enjoy!
1.Webhosting
---
Webhosting is the place where all the files (Images, CSS, coding) of your website will be placed, and when users type your domain name, they will be accessing those files from your web-server to their browser in the form of website.
If you want to host any website, you first need webhosting. Below is one of the hosting companies I personally use in  my niche site except this one which use Hostgator as a hosting company.
SiteGround

If you're looking for good value for money, then use Siteground web hosting. They offer a free domain name for life if you continue uses them. The best thing about it is that they also have 1-Click installation of scripts like WordPress and managed auto updates.
I recommend Siteground also due to Easy to use and great customer service.

Click Here To Start Hosting With SiteGround and Get Your Free Domain Name
2.Domain Registrars
---
Think of domain name as your house address and webhosting as your house.
Once you've signed up for hosting, you need to register for a domain name i.e. – a .COM, .NET, .ORG etc.
If you buying hosting from Siteground there is no need to buy domain name since they give you free domain name for life.
There is a lot of place to register for a domain name Namecheap, Godady, Hostgator and Namesilo.
NameSilo:Free Whois Privacy Forever.

The only domain registrar I'd recommend is Namesilo. A lot of people register their domains with GoDaddy.
The problem with GoDaddy is that GoDaddy has full control over your domain in cases where someone makes a complaint, like accusing you of spam. Once GoDaddy has control over your domain, it's very unlikely you'll get your domain back. That's what makes Namesilo different.
FYI

3.Payment Processors
---
To start accepting payments from customers, you need a payment processor.
Below are some of payment processors am using;
Payoneer:

Payoneer is a good alternative for Paypal.  Also Payoneer is Quick, low-cost and secure solutions to pay and get paid globally.The first time you register, They will send you a free Prepaid Card which you can use to withdrawal in any ATM which accept MasterCard.
Click Here To Register For Your Payoneer Account and Get $25 Sign Up Bonus.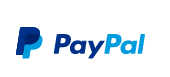 Paypal is the most popular payment processor on the web. It is accepted in almost all countries.
You can sign up for free here: www.Paypal.com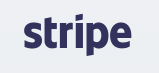 With Stripe, you're able to accept credit card payments on your website. Stripe has its own set of fees, but it's quite competitive.
4.Two Best Autoresponder Services
---
AWeber

The most widely used autoresponder used by Internet marketers.
Easily send your newsletters
Easily build your opt-in list
Manage your subscribers in one place
Load your autoresponder sequence
Easily track your emails
High deliverability rate meaning you'll get more messages delivered to your subscribers.
I personally prefer AWeber.
Click here to start building your list with AWeber
GetResponse

GetResponse is also a good choice. Great deliverability rate.
Click here to go to GetResponse
Before you go ahead, I'd recommend you take a look at my blog post where I share tips on how to choose an auto-responder services.
5.Product Management Systems
---
JVZoo

The largest digital product management system. I sell 95% of my products through JVZoo because they handle everything!
Add as many products as you want
Built in affiliate program
Product delivery system
Integrates with major autoresponder services-Getresponse services.
Sales reports and tracking
Most affiliates are on JVZoo which means they're already signed up to become an affiliate of your products.
Click here to sign up for JVZoo
Warrior Plus

Warrior Plus is an all-in-one system which allows you to sell products through the Warrior Forum (www.warriorforum.com) using their tools.
I actively use Warrior Plus because it also features my product in their marketplace, resulting in dozens of affiliates wanting to promote your product!
6.Membership Scripts, Plug-ins And Systems
---
WishList Member
One of the most popular member plug-ins for WordPress. Turn your WordPress site into a membership site!
http://member.wishlistproducts.com/
MemberPress
Another membership plug-ins for WordPress sites.
aMember
One of the most established membership software out there. It is its own standalone software but also integrates with WordPress, too.
7.Keyword Tools Research
---
Here are some useful keyword tools to use to research your market…
Google's Keyword Planner
https://adwords.google.com/KeywordPlanner
SEOBook's Keyword Suggestion Tool:
http://tools.seobook.com/keyword-tools/seobook/
Google's Trends
What's hot? What's being searched a lot? Use this tool:
http://www.google.com/trends
Spy on your online competitors and download competitors' keywords and Adwords:
If you'd like more advanced tool that finds and compiles comprehensive data so you don't have to go out and manually research everything, be sure to get check these out:
Long Tail Pro


Find profitable keywords faster than ever before using Long Tail Pro.
Probably one of the best keyword research software out there.
Click here to get Long Tail Pro
7.Product Creation
---
Whether you're a writer or a plumber, you can create information products using the tools below.
Camtasia Studio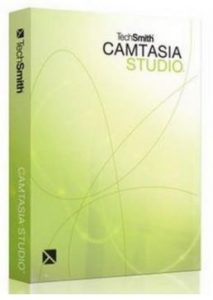 To capture your screen and record video tutorials, I highly recommend you grab yourself a copy of Camtasia Studio.
You can start creating video products demonstrating how to do certain things.
You can download it here:
www.techsmith.com/camtasia.asp
ScreenFlow
This is for Mac users only. With ScreenFlow you can record the contents of your entire monitor while also capturing your video camera, microphone and your computer audio.
Find out more here:
http://www.telestream.net/screen-flow
OpenOffice



If you don't have Microsoft Office, this is a great alternative. It's free. You can create documents, make PDF's, worksheets. Databases, keynotes and more.
Download it at:
www.OpenOffice.org
Small PDF
Quickly and easily convert your documents to PDF using FreePDFConvert. There's nothing to install. You just use their website.
Here it is:
https://smallpdf.com/word-to-pdf
8.Website Tools
---
KompoZer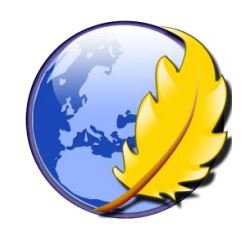 Use KompoZer to build your websites. It's free to download at www.kompozer.net
Dreamweaver
For a more powerful website builder, try Adobe Dreamweaver:
www.adobe.com/products/dreamweaver/
FileZilla

Free software for uploading your webpage files to your webhost. Download it here:
9.Graphics Tools
---
Photoshop

The essential photo and image editing tool.
http://www.adobe.com/products/photoshop.html
The GIMP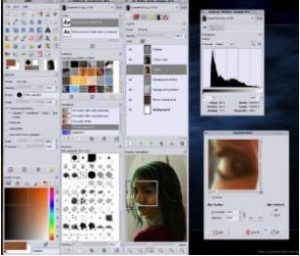 This software allows you to create and edit images. You can download it for free here:
www.gimp.org
Free Images

Free stock photos for all your design needs:
http://www.freeimages.com/
Pexels – Free Stock Images

Another great place to get free images.
https://www.pexels.com/
10.Productivity and management
LastPass Password Manager

LastPass is a time saving tool. It remembers your passwords so you don't have to.It's free. You can download your copy here:
Basecamp
A very clean and easy to use project management tool.
GMAIL
Not only is Gmail an email service, it is also a the best email management service I and so many others use.
The features that stand out is the ability to "label" and filter emails. It also has a smart spam filter which blocks 99% of spam.
In short, you'll save a lot more time using this email service compared to other email services and clients.
You can sign up for a free account at:
Asana
Similar to Basecamp, Asana is a site where you can manage your projects and collaborate your work with other members. It's free to join.
You can share files, edit documents, collaborate in real time and manage tasks. You can get started for free:
http://asana.com
11.Testing, Tracking & Analytic s 
---
Google Analytics
Analytics shows comprehensive stats on where you're getting traffic from, how much traffic your site generated and more.
All you need to do is install a few lines of code to the webpage you'd like to track, and it starts tracking immediately.
Go to www.google.com/analytics
Pretty Link

Link cloaker and tracker that installs in your WordPress installation.
12.Outsourcing
---
If you want to free up your time and grow your business then out-sourcing should definitely be considered if you want to run a real business.
The truth is, you can't do everything yourself. There are people around the world who are experts at what they do, like designing graphics, writing content, answering emails, traffic generation and more.
Check the sites below to start outsourcing today:
Onlinejobs.ph
A great job seeking website where you can find skilled workers fromthe Philipines.
This is a great place to find virtual assistants.
www.onlinejobs.ph
Fiverr
www.fiverr.com
UpWork
http://upwork.com
Rev.com
Need a video or audio transcribed into text? Rev is a fast service:
www.rev.com
48HrBooks
To get your book printed, use 48HrBooks:
www.48hrbooks.com
48HrBooks will print and bind your books within 2 business days.
Blogging
---
WordPress Blog

WordPress is the most popular blogging platform. This version is for those who'd like to install it onto their own server. WordPress is free to download at:
WordPress Hosted

This version is freely hosted by WordPress.comYou can register for a free blog at:
www.wordpress.com
Blogger

Blogger is an easy-to-use blogging site. You can sign up for your free blog at:
Thanks for reading!
Take It Easy,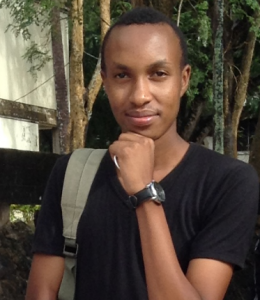 Nelly
Co-founder of LegitimateIncomeOnline.com
PS. Feel free to share this page with anyone you like (or you can click the Share buttons on the left side of this page)
The following two tabs change content below.
Nelly
I'm Kind of Big Deal at Legitimate Income Online Blog,By Provide tips on internet marketing,SEO,Affiliate Marketing and much more.Make sure to stay Tune By Subscribe On My Blog and Youtube Channel.